ROCKER MEETS CAMBER TO DOMINATE ALL PARTS OF THE MOUNTAIN
Rocker between the feet and positive camber in the nose and tail deliver the all-mountain combination of floaty fun between the feet and poppy responsiveness off the nose and tail. Whether you like to groove smooth turns, slash a bit of pow, or roll through the jump line, the Factory Rocker uses camber and technology for good times all over the mountain.
ROCKER TYPE
MTNPop Rocker 2.0 – Rocker between the feet and positive camber in the nose and tail. Rome fine-tunes the amount of rocker between the feet to just make contact with the snow when the rider is not standing on the board. The result is more than enough float and playfulness from the rocker, while still allowing the positive camber in the nose and tail to deliver responsive power. Great for riders who like the best of both worlds–responsive tuning, solid landing, powder floating, and nimble control.

FLEX
Response Rating – 6 (1 Soft – 10 Stiff)
SHAPE
True Twin – A true twin snowboard shape is ideal for riders who want to ride switch and do some tricks. The nose and tail are identical and the flex is evenly distributed throughout the entirety of the board. True twins are perfectly symmetrical.
QuickRip Sidecut Technology – Teamed up with Rome's rocker boards, the goal with QuickRip Sidecut is to create a board that does two things: it needs to be nimble and maneuverable at slow speeds, and it also needs to be powerful and precise at high speeds. Rome achieves this by integrating two off-set sidecuts that create one zone in the nose, one between the feet and one in the tail. Where the center section meets the other two sections, Rome has created Mid-Board Contact Points. These Mid-Board Contact Points serve as the end of the running length at slow speeds, giving the board fine-tuned control. They also serve as edge "bumps" that grip the snow and increase precise power at high speeds.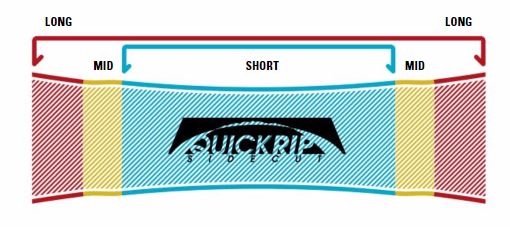 CORE
Pop Core Matrix – Do-anything performance that balances lightness, response and strength with two zones of low-density wood.
LAMINATES
StraightBiax Carbon Laminate – This laminate takes the freestyle-oriented flex of 90-degree biaxial fibers and adds in longitudinal carbon strips that increases ollie power without any unwanted overall stiffness.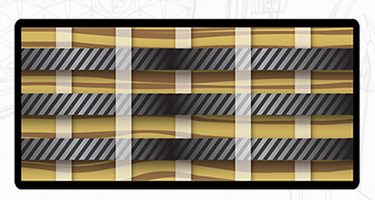 Bambooster Technology | Dual Inline – Two flat strips of bamboo increase ollie pop and increase response off edge.
BASE
XTRD Base – Strong, fast, and easy to fix. Extruded base.
BINDING COMPATIBILITY
2 x 4 Inserts
Size (cm)
149
152
155
158
161
Effective Edge (mm)
1140
1140
1200
1230
1260
Sidecut Radius (m)
7.63
7.85
8.07
8.3
8.52
Stance Range (mm)
470 – 590
470 – 590
495 – 615
495 – 615
495-615
Waist Width (mm)
246
248
250
251
252
Stance Setback (in)
0
0
0
0
0
Stance Range (in)
18.5 – 23.25
19.5 – 24.25
19.5 – 24.25
19.5 – 24.25
Rider Weight (lbs)
85 – 140
110 – 165
125 – 185
135 – 200
150 – 215+
Width
Regular
Regula